Biography of Anish Mehta Bhat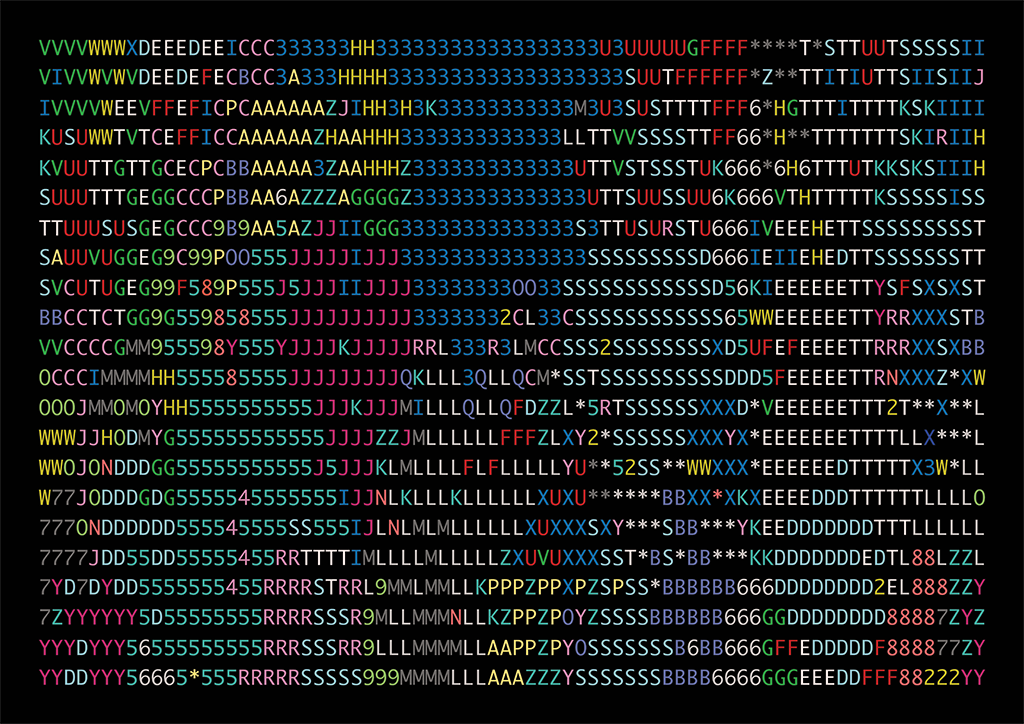 2015, c-print, book, dimensions variable.
Wall-text:
The book and print on display are part of an ongoing series documenting the life and research of the fictional computer scientist, Dr. Anish Mehta Bhat. In the excerpt from Dr. Bhat's biography presented here, the young scientist is on the cusp of creating an artificially intelligent computer capable of writing a novel. Dr. Bhat conceives of literature as a Darwinian market, in which reader programs select "species" of novels for reproduction and mutation. The print on the wall is a snapshot from the market's evolution, the letters, each a species of novel, forming a digital "soup" from which the final novel, The Forgery, will emerge.